Apps Could Ease Challenges of Co-Parenting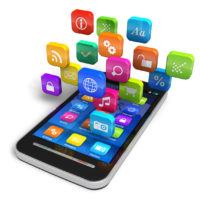 Raising a child with a former spouse can offer daily opportunities for confusion and conflict. Staying in regular contact with a former spouse might result in constant arguments if your relationship is strained, but avoiding communicating with a spouse can also cause its own set of problems. Several new smartphone apps can help you avoid, or even resolve, conflicts with your co-parent, as well as provide helpful ways to communicate with your ex on child rearing matters. Learn about some of the ways that co-parenting apps could ease your challenges, and contact an experienced Claremont child custody lawyer for help with child custody issues in Los Angeles and the San Gabriel Valley.
Apps Offer Ways to Share Information About Your Child – When you don't share a home with your ex, or you try to avoid interacting with them often, it gets harder to exchange critical information about your child. Even if you and your co-parent are on good terms, there may be so much to share with your ex that you forget or lose track of important plans and materials that you need to share. There are several apps designed to help parents exchange this type of information. The 2 Houses app allows parents to use shared calendars to track important dates and custody exchanges, and also offers a way for parents to share photos and videos of their children. The Our Family Wizard app offers a calendar app as well as a way to share medical info, such as immunization records, that parents may need to access regularly.
Apps Can Protect You from Your Own Temper – If your relationship with your ex can get heated, it's easy to send out texts in the heat of the moment that turn the spark of a disagreement into a raging fire of a dispute. In many cases, choosing less combative language might help you avoid a full-fledged fight. The coParenter app allows parents to use a messaging feature that scans texts for the type of words that start fights, such as curse words, names, or other aggressive language. The app will flag these words, and while you have the option of sending the message anyway, you'll at least have a moment to reconsider.
Apps Offer a Means of Problem Solving – When You're at Loggerheads with Your Co-Parent – Some disputes with a co-parent should be resolved by a judge, such as when you're concerned about your child's safety when they're with their co-parent. However, there are many occasions when a disagreement is causing you and your ex serious strife, but it doesn't yet rise to the level of warranting involvement by the court. If you want a trustworthy third party to handle your disagreement, the coParenter app offers on-call mediators to provide non-binding dispute resolution for a fee.
For seasoned and knowledgeable legal help with your California custody dispute or divorce, contact the Claremont offices of Blasser Law for a free consultation at 877-927-2181.