Collaborative Divorce: What are the Pros & Cons in CA?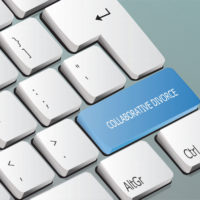 Divorces can be contentious, difficult, and drawn-out proceedings. If the parties cannot come to agreement on the terms, they may end up in a lengthy court case that can even go to trial when necessary. If the parties are able to set aside their differences and negotiate a settlement outside of court, however, they may be able to save themselves a lot of time, money, and stress. California has procedures for so-called "collaborative divorce" aimed at expediting the divorce process and resolving any remaining disputes as quickly and amicably as possible. Collaborative divorce may be the best option for your divorce proceeding, although it is not right in every circumstance. Read on for a discussion of the pros and cons of collaborative divorce, and contact a seasoned Claremont collaborative divorce attorney if you are facing divorce or other family law matters in Los Angeles or the San Gabriel Valley.
What does collaborative divorce entail?
Collaborative divorce involves the parties retaining qualified professionals to discuss and resolve all issues that arise in the divorce proceeding, including custody of minor children, the distribution of finances and personal property, and alimony or child support arrangements. Retained professionals include child psychologists, real estate brokers, financial planners, and parenting coordinators. Each party will also retain their own lawyer who practices collaborative divorce. The divorcing parties will negotiate a settlement with the help of these professionals and sign a contract stating they will not go to court unless a settlement cannot be reached. The ultimate settlement will still need court approval.
Pros of collaborative divorce
California courts encourage collaborative divorce. Collaborative divorce negotiations tend to be less contentious, more amicable, less costly, and more streamlined. If the parties can agree to negotiate openly, honestly, and in good faith, then the process can be much faster and much less stressful than taking a divorce through court. Your retained professionals will not only have specialized expertise helpful to crafting the best ultimate outcome objectively, but they will also have a more personal understanding of your family circumstances and your needs. Litigation puts your fate in the hands of a judge who only learns a limited amount of information while handling hundreds of other cases simultaneously. Litigation also tends to take much longer and cost much more in the long run, if the divorce becomes highly contentious.
Cons of collaborative divorce
Not every divorce can be collaborative. Collaborative divorces require that the parties can discuss and negotiate in good faith, meaning you are trusting your spouse to be open and honest about their assets and debts. Many divorces start with spouses who cannot be so open and trusting towards one another, given the emotional stakes involved in divorce. Collaborative divorce is also unavailable in cases involving domestic violence.
Retaining the experts described above can be costly (although litigating a case through trial is most likely more expensive). One of the perceived major drawbacks of collaborative divorce is that if the collaborative process fails, you will have to restart from square one through the court proceedings, potentially doubling your costs. This includes having to retain a new attorney. Your respective experts may simply disagree about, for example, business valuations, and unless one of you concedes, you may have to break the contract and take the case to court. Moreover, the admissions made during the collaborative divorce negotiations are likely privileged and cannot be used in a later court case.
Get Help from Experienced, Compassionate and Dedicated Claremont Collaborative Divorce Attorneys
For seasoned and knowledgeable legal help with a California family law matter or Los Angeles area divorce, contact the Claremont offices of Blasser Law at 877-927-2181.