Cut Down on Unnecessary Divorce-Related Costs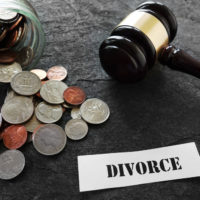 Going through a divorce can be a stress-inducing time for many reasons, not the least of which is money. There's no way to completely avoid many of the expenses involved in a split, such as the costs associated with establishing a new home separate from that of your ex, and those of quality legal representation. That said, there are a number of ways that some divorcing spouses make the split much costlier than it needs to be.
Find several ways to keep the costs of a divorce from getting out of control.
Work out as many details as possible between yourselves. Once you've reached the point of wanting a divorce, you may not feel capable of having a calm conversation with your spouse about such emotionally-fraught issues as who will get to keep the house, and who will hold primary custody of your children. The more you can calmly work out in advance, however, the less time (and money) you'll spend fighting over these issues before a judge.
Determine at the outset what is and isn't worth fighting for. It can be difficult for some spouses to back down from a conflict when divorcing. Failing to discriminate between what is and isn't an issue worth fighting all-out to win will leave you broke, due to the additional court costs and attorneys' fees you're likely to incur. It will also result in additional hostility on behalf of your soon-to-be ex. By showing a willingness to compromise, you'll be more likely to draw out a willingness to compromise from your spouse, as well.
Don't take every dispute to the judge. Divorces go from unpleasant to truly ugly when couples start to take every last disagreement to the judge for resolution. Having your lawyer file a motion or seek a court order may be necessary to gain your ex's compliance with an aspect of your divorce settlement or custodial arrangement, but make sure that you've exhausted all other options to get your spouse to cooperate before resorting to obtaining the judge's help.
If you are in need of experienced, compassionate legal help with your divorce or other matter coming before the California family court, contact the Southern California family law attorneys at Blasser Law for a consultation, in Claremont at 877-927-2181.