When Are Drug Tests Used in Child Custody Cases?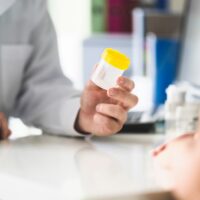 California is a no-fault divorce state. Not only does California permit couples to divorce based on no-fault grounds (legally known as "irreconcilable differences"), California no longer even allows couples to file for divorce based on alleged fault. There are circumstances, however, under which certain bad acts can affect a divorce proceeding. Domestic abuse, criminal behavior, and drug or alcohol addiction may be factors in resolving certain divorce issues, especially child custody. Under certain circumstances, the court might even require one or both parties to submit to drug testing as part of the custody proceeding. To learn about when drug testing could be a part of child custody matters, continue reading. If you have questions about an upcoming or ongoing child custody dispute in Southern California, call a knowledgeable Claremont child custody lawyer for assistance.
The Court's Primary Concern: the Best Interests of the Child
In any custody dispute, the primary goal of the court is to find a solution that serves the best interests of the child. California courts start with the assumption that kids benefit most from continued contact with both parents, preferring some sort of shared custody arrangement. Courts also prefer the parents to come up with a fitting parenting arrangement on their own. If the parents cannot agree, the court will decide upon legal custody, physical custody, and parenting time/visitation based on several factors, all of which contribute to the overarching question: What is in the child's best interests?
The factors analyzed by the court include things like the age and health of the child, the emotional ties between each parent and the child, and the ability of each parent to care for the child. Additionally, the court must take into account any history of domestic violence or substance abuse by the parents. Drug usage by the parents may be relevant when there is a concern that substance abuse poses a danger to the health and wellbeing of a child.
Drug Testing When Drugs Are an Issue
As noted, one of the principal factors the court will consider in evaluating custody is whether there is any history of substance abuse by the parents. A history of substance abuse can indicate that the children would be less safe and secure in the home of that parent, weighing in favor of greater custody rights for the other parent. Typically, the court will not raise the issue of drug abuse on its own. Nor will the court require drug testing by the parents on its own initiative. Instead, drug testing will only come into play if it is raised by one of the parents as a problem.
The parent raising the issue will likely need to come forward with some evidence of substance abuse; mere allegations are unlikely to suffice. If they can show that one parent has been previously convicted of a drug or alcohol-related offense, such as driving while intoxicated, drug trafficking, or other offenses, then the court might agree to order drug or alcohol testing as part of the child custody matter. Without a criminal conviction, the court might request some sort of "independent corroboration" of a drug or alcohol abuse problem, such as reports or testimony from social welfare agencies, law enforcement, courts, probation departments, or medical facilities. Testimony from friends, family or other witnesses may also support the need for drug testing as part of the custody decision.
What Happens if a Court Orders a Drug Test?
If drug testing is ordered, the court will stick to the least intrusive method. California courts will order urine tests as opposed to hair follicle sample testing unless the parties agree to a hair follicle test.
A positive drug test does not necessarily mean that one party loses all custody rights, or even that they will suffer an adverse custody decision; it is simply evidence in favor of the other party. Courts do take drug abuse very seriously, however, so proof of a serious drug abuse problem is likely to affect the court's decision. On the other hand, if the party accused of drug abuse passes one or more drug tests, the court will likely refuse to entertain continued allegations of a drug abuse problem.
Call a seasoned California family law attorney at Blasser Law for assistance with a child custody dispute, divorce, or another California family law matter. The seasoned and effective Claremont divorce legal team at Blasser Law is ready to assist clients with any family law concerns in the San Gabriel Valley or Los Angeles County. Contact our family law office at 877-927-2181.