How to End Spousal Support in California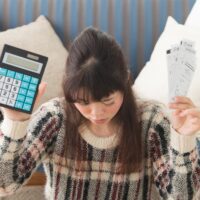 Spousal support, also called alimony, is a common part of divorce in California. The wealthier spouse, especially in circumstances in which the marriage involved only one income earner, is likely to owe monthly spousal support to the less wealthy spouse for some time after the divorce is finalized. For many divorced parties, owing spousal support can feel like adding insult to injury after a divorce, and it may even become a financial burden down the line. Many clients ask: How long do I have to keep paying my ex? Is there is a set term in my divorce settlement or final judgment, and is there any way to reduce or end my spousal support obligation early? Read on to learn about the circumstances under which a party can terminate their support obligation, and call a dedicated Claremont spousal support modification lawyer for help with a California family law matter in Los Angeles or the San Gabriel Valley.
Alimony is meant to be temporary
It is important to note at the outset: Spousal support is not meant to be permanent. Several California appellate courts have recently emphasized this idea that spousal support is meant to help a lower-earning spouse become self-supporting, not provide them with their sole source of income forever. For marriages that lasted less than ten years, spousal support should likely last around half the length of the marriage. For marriages over ten years, spousal support should continue until the recipient spouse is reasonably able to take care of themselves. Ideally, your divorce judgment or settlement will reflect some specific time frame, but after enough time has passed, you may be able to seek modification regardless.
Changed financial circumstances
Spousal support payors and recipients can, at any time while a support obligation continues, petition the court to have the support obligation modified or terminated. If you are paying spousal support and are seeking to modify or end your obligation, you can do so by showing a significant change in income either for you or for your ex. If you have lost your job, have suffered a significant loss of income, have become disabled, or are dealing with an unexpected expense such as medical bills due to injury or illness, you can ask the court to reduce or eliminate your support obligation in light of your new financial burdens. Likewise, if your ex has gotten a significant boost to their income, you might be able to argue that they no longer need your support.
Remarriage and cohabitation
Divorce settlements and final judgments often add certain conditions to spousal support. One of the more common conditions states that a support obligation will end when the receiving party either remarries or begins to "cohabitate" with a new romantic partner. If your ex moves in with their new boyfriend or girlfriend, or if they get married, then you can likely seek to end your alimony payments. Your ex now has someone else to support them financially, absolving you of your responsibility. Proving cohabitation can be tricky when a support recipient and their new partner each keep a separate residence, but a seasoned support modification lawyer can help you argue that there is sufficient cohabitation even if the parties maintain separate homesteads.
Retirement
Retirement is a type of changed circumstance that often serves as the grounds to modify or terminate a support obligation. Courts recognize that parties should not be forced to work forever, and thus even though retirement is voluntary, it can still serve as a basis for seeking modification. Divorce settlements often include reaching retirement age as a specific ground for termination or modification of alimony. Even where retirement is not explicitly mentioned in the divorce settlement, and even if the paying party chooses to retire early, they might still be able to modify or end their support obligation. Speak with your family law attorney to discuss whether your retirement can serve as grounds for ending your support obligation.
Call a knowledgeable and effective spousal support attorney for help with alimony, child support, divorce, or any other family law matter in the San Gabriel Valley or Los Angeles County by contacting the Claremont offices of Blasser Law at 877-927-2181.