How to Choose the Right Attorney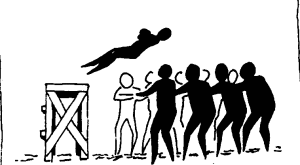 Whether you have been injured in a car accident, need to draft a will or trust, are going through a divorce or child custody battle, bought a car that is a lemon or need legal advice for your business, one thing is certain — you need to hire an attorney that satisfies your unique needs.
With almost every attorney claiming they provide top notch legal services, how do you know whether an attorney really and truly possesses the ability to satisfy your needs?
Although this quality is stressed at Blasser Law, we cannot help but repeat it again (it's just that important): when looking for an attorney, honesty and professional ethics are vital.  Here's how you check for these vital signs.  Before hiring an attorney, visit the state bar website to ensure the attorney has an active license to practice law and to view any past or pending actions which may affect the attorney's ability to practice law.  Never be afraid to ask your attorney for testimonials from other clients or colleagues, including testimonials from other attorneys that have worked against the attorney you may hire. Perform a simple website search of the attorney's name to see if any negative reviews exist, and visit client friendly sites such as www.avvo.com to see what the attorneys' clients and colleagues have to say.  Also, don't be shy in asking whether your attorney has been sued for malpractice in the past – at the same time, listen to the circumstances.
Second, be wary of any attorney who promises you the world.  While that promise may seem like a positive breath of fresh air you've been waiting for, the attorney you want to hire should present you with both the strengths and weaknesses of your case – before you sign the retainer.  Believe it or not, every case has weakness.
Third, during the initial consult, determine whether your attorney is aggressive, humble, competent or messy (boxes, files, books, notes and trash everywhere is not a good sign).  Do they appear professional (dressed in jeans and a t-shirt vs. proper business attire)?  Do they look you in the eye and exude confidence or look outside the window or at their cell phone while you are sitting in front of them?  All of these things exemplify how they will perform in court and with your opponent – and, you.  Make sure you select an attorney who passes your litmus test of common decency.
Fourth, make sure your attorney clearly explains who your main contact will be during the length of the representation.  If you have a question or want an update on your case, will your attorney or their paralegal/law clerk respond to your questions?  Make sure your attorney is your main contact – after all, the attorney is in the best position to know what is going on with your case.
Fifth, select an attorney that you can afford, who is reasonable and who understands your financial situation.  Make sure you get your contingency fee, hourly fee or flat fee in writing before signing the retainer.
Last, and most important (well, a close second to the Blasser Law tenant of honesty), you should select an attorney that has experience in the area which you need legal assistance.
Selecting the right attorney can make or break your case — and your sanity.  While no one is perfect, spend time upfront looking for the right attorney and you won't be sorry.