How to Enforce Your Visitation Rights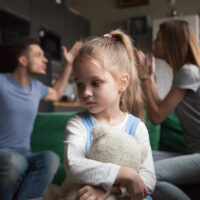 During a divorce where a married couple shares children, the most important issue you'll decide is how you and your spouse will share parenting time. It can be frustrating, and in some cases even scary, when your co-parent doesn't honor the agreed-upon visitation schedule. Parents who violate valid visitation agreements can face serious legal penalties for failing to honor these agreements. Learn more below about how to enforce your right to visitation with your child, and contact an experienced Diamond Bar child custody lawyer with any questions you may have.
Create a clear visitation agreement
The first and most important step in ensuring that you can enforce your child custody rights is to create a clear and detailed visitation agreement. When a visitation agreement isn't explicit, it can be more difficult to enforce since either parent could make an argument that they are in compliance with the order. Be sure that the agreement contains detailed terms about when and how the parents will exchange custody of the child, what days and times each parent will have custody of the child, what holidays or birthdays each parent will spend with the child, and how travel to and from extracurricular activities will be handled. An experienced child custody lawyer can provide critical help in creating a visitation agreement that will be easily enforceable.
Attempt to negotiate with your co-parent first, but get the court's help when talks fail
If your co-parent refuses to comply with the visitation agreement you've created, you have several options for how to respond depending on the circumstances. If this is one of the first times that your co-parent hasn't complied with the order, you should start with attempting to resolve the issue between yourselves. If your schedules have changed, or if one parent has moved, making it harder to comply with the existing visitation schedule, it may be time to renegotiate the agreement.
If your co-parent has refused to comply with your visitation agreement or respond to your attempts to resolve the issue, or you fear that your co-parent has abducted your child, you might need to contact the authorities. Law enforcement may be able to help you enforce the order or help you file a report of an abduction.
Finally, if your co-parent has repeatedly violated a custody agreement and all attempts to resolve the issue informally have failed, you can file an action for contempt of court. In a contempt action, you're asking the court to impose penalties on the parent who has failed to follow a court-ordered visitation agreement. In rare cases, this can result in jail time for the noncompliant parent.
Notify authorities if you believe your child is at risk
If you're concerned that your co-parent is abusing your child or otherwise putting them at risk of serious physical or emotional harm, you might feel that you need to violate the visitation agreement by refusing to relinquish custody. Before violating the agreement, however, make sure you report your concerns to the authorities so that there is a record of your concerns for your child's safety.
Get a seasoned and effective San Gabriel Valley custody lawyer's help in enforcing a visitation agreement by contacting the Diamond Bar offices of Blasser Law at 949-843-6363.