Impact of Marital Misconduct on Divorce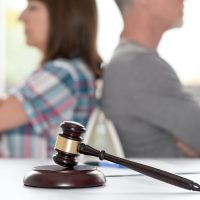 California, like every other state these days, allows for "no-fault" divorce. No-fault divorce means the divorce is based only on the end of the spouses' relationship and not any misconduct by either spouse. Neither party is required to prove the other spouse committed adultery or some other inappropriate action. Does that mean that marital misconduct never plays a role in a California divorce? Continue reading to learn whether and how misconduct can affect a divorce, even in a no-fault world. If you have questions about a pending divorce or family law matter in Southern California, call a knowledgeable Claremont divorce lawyer at Blasser Law for advice and representation.
California Is a Pure No-Fault Divorce State
While every state now offers a form of no-fault divorce, California and a few other states have taken things a step further: Filing for divorce based on fault is no longer an option in California. California is a "pure" no-fault divorce state.
When you file for divorce in California, there are now only two options for the grounds: (1) irreconcilable differences that have caused the irretrievable breakdown of the marriage; and (2) incurable insanity (permanent legal incapacity to make decisions). Neither option requires, nor even permits, a party to introduce evidence of "fault" to justify the divorce. Neither party can point to adultery, cruelty, abandonment, or other traditional grounds for divorce.
Moreover, the traditional forms of marital misconduct have no bearing on the outcome of the divorce. Property acquired during the marriage is community property, to be divided between the parties equally or in accordance with a marital settlement agreement. Alimony, child custody, and child support are decided based on established factors such as the financial situation of each party. Whether someone committed adultery during the marriage does not enter the calculus for any given element of the divorce.
Certain Types of Misconduct May Factor Into the Divorce
While the traditional forms of marital misconduct such as adultery or abandonment may not play a role in the divorce, certain types of misconduct might affect how a court decides upon certain issues. For example, when deciding upon the issues of child custody or alimony, the court will entertain evidence of domestic abuse. If one spouse has committed child abuse, they could see their child custody rights limited or cut entirely. If a spouse has committed spousal abuse, the court may order that they are not entitled to alimony that they otherwise would have been awarded.
Adultery is not typically relevant to a divorce, but the court will consider whether one spouse "wasted" marital assets on an extramarital affair. If one spouse spent significant marital assets on vacations, gifts, dinners, or other items to further their affair, the court might take that waste into account when deciding upon the distribution of property. Moreover, if a spouse neglected their parental duties or put their child in danger while pursuing an extramarital affair, their conduct could affect the court's custody decision.
Misconduct during the divorce proceedings is also relevant. Parties to a divorce are required to disclose all assets fully, including both separate and community assets. A party who hides assets, lying about their income or their holdings, may be sanctioned by the court. Any wasteful dissipation of assets in anticipation of the divorce may also play a role, such as if one spouse gave away significant amounts of money or property to a friend or family member to keep it out of the divorce. A party who simply wastes money to spite their spouse, such as by maxing out the family credit card, might also be punished. The court may rule in favor of the other spouse on issues relating to the distribution of property or spousal support in retaliation. Disobeying a court order can also lead to other consequences, including fines and jail time.
Call a seasoned California family law attorney at Blasser Law for assistance with a dispute over child custody, property division, divorce, or any other California family law matter. The tried-and-tested Claremont divorce legal team at Blasser Law is ready to assist clients with any family law concerns in the San Gabriel Valley or Los Angeles County. Contact our family law office at 877-927-2181.