Examples of Irreconcilable Differences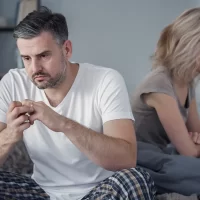 California, like every other state in the 21st century, allows married persons to file for "no-fault" divorce. The law no longer requires someone to prove that their spouse committed adultery, abandonment, cruelty, or other wrongful acts in order to seek a divorce. In California, the no-fault grounds are known as "irreconcilable differences." Continue reading to learn about irreconcilable differences and how they are proven in a California divorce. For answers to any other questions or help with a divorce or other family law matter in Southern California, call a dedicated Claremont divorce lawyer at Blasser Law for advice and representation.
Defining "Irreconcilable Differences" in California
California law now allows for only two grounds for divorce: (a) irreconcilable differences; and (b) permanent legal incapacity to make legal decisions. Both are considered "no-fault" divorces. Unlike some other states, California no longer even allows parties to file based on traditional "fault" grounds for divorce.
California Family Code § 2311 defines irreconcilable differences as "those grounds which are determined by the court to be substantial reasons for not continuing the marriage and which make it appear that the marriage should be dissolved." The law does not, however, go on to actually describe what those "substantial reasons" are.
In California and elsewhere, irreconcilable differences are generally understood to be any circumstances that have rendered the marriage irretrievably broken. Anything that has led to the failure of the marital relationship and that cannot be fixed, as alleged by either or both parties, can serve as grounds for divorce.
When Can You Claim Irreconcilable Differences?
A party can claim irreconcilable differences whenever they believe the marriage is broken and cannot be fixed. Married people file for divorce on the ground of irreconcilable differences for any number of reasons, including:
Communication differences or lack of communication
Fundamental disagreements concerning finances or debts
Sexual intimacy or the lack thereof
Religious disagreements
Political views
Balance between work and home life
Excessive arguments, fighting, or other discord
Disagreements over child-rearing
Overinvolvement of outside family members or friends in the marriage
Personality conflicts
Lack of contribution to the marriage or household
Long-distance separation for a long period
A loss of trust between spouses
Notably, the court will not generally inquire as to the specific reasons for the divorce. Both parties do not have to agree that a divorce is warranted; even the fact that one spouse filed for divorce and the other spouse disagrees is considered further evidence of irreconcilable differences. So long as at least one party alleges that there are irreconcilable differences sufficient to end the marriage, the court will generally accept those allegations.
Call a knowledgeable California family law attorney at Blasser Law for assistance with a dispute over child custody, property division, divorce, or any other California family law matter. The tried-and-tested Claremont divorce legal team at Blasser Law is ready to assist clients with any family law concerns in the San Gabriel Valley or Los Angeles County. Contact our family law office at 877-927-2181.