Can I Date Before My Divorce is Final?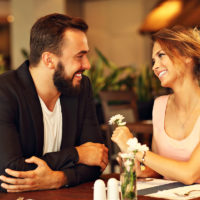 If you're the spouse seeking to end your marriage, you may feel relieved and eager to move on once you finally file for divorce. It's likely that you've been unhappy in your relationship for months, even years. You're ready to dive back into the dating pool and find a relationship that will last—but is it a good idea? There may be several good reasons to avoid looking for or entering into a new relationship before your divorce is final. Read on for some important considerations when dating immediately after filing for divorce, and contact a knowledgeable California family law attorney for practical and professional advice.
Spending on a boyfriend or girlfriend could affect the division of marital assets
Until a court declares that your divorce is final, you and your spouse are still married, making a new relationship technically adulterous. California follows a no-fault system, meaning that your ex couldn't use evidence of new relationships to earn a larger share of marital property or alimony. That said, if you spend money earned during the marriage on a new relationship before you and your spouse have divided your assets, then that means you're spending marital assets on an extramarital relationship. The court may conclude that lavish spending on a new love should be considered dissipation of marital assets, which could mean that you'd need to pay that money back to the marital estate or have your own share of a division of property reduced by the amount of spending you've done on outside relationships.
New relationships might affect custodial arrangements
When California family court judges are making determinations about custody, they want to produce a custody-sharing schedule that promotes the child's best interests. They'll look carefully at evidence of a parent's good (or bad) judgment and dedication to putting their children's needs first. If your dating life appears to interfere with your ability to be a present, caring, and responsible parent, the court will be less likely to grant you a large share of parenting time. If it appears that your new relationship is with someone who poses a threat to your children or causes you to act irresponsibly, this will also hurt your chances of obtaining more custodial time over your children.
Dating someone new could sour relations with your ex
Divorce between former spouses who remain on good terms with one another tend to resolve faster and with far less expense than divorces between spouses who are dead-set on exacting revenge on their ex. If you begin seeing someone new and your former spouse discovers this fact, it could result in feelings of hurt and anger, which could likewise cause your spouse to take these feelings out on you through your divorce. This could mean a reduced willingness to compromise and a greater likelihood of delay or contentious motions designed to frustrate and increase the amount of money you spend on your split.
If you're facing divorce in California and want experienced and knowledgeable legal help to get you through the process, contact the seasoned, compassionate, and trial-ready Claremont family law attorneys at Blasser Law for a consultation on your case at 877-927-2181.