L.A. COUNTY FAMILY LAW EX PARTE FILING UPDATE – APRIL 15, 2020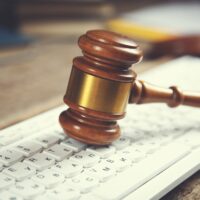 Effective April 15, 2020, the Family Law Division of the Superior Court of Los Angeles County will implement the use of Resource Account email addresses while the Court is closed, except for essential functions.
A Resource Account permits parties in a family law proceeding to file emergency ("ex parte") applications and oppositions by email and to pay required fees, if any. Listed below are the Resource Accounts assigned to the districts in which the Family Law Division has court operations.
What this means for anyone in the middle of a family law dispute is that parties and their attorneys do not need to physically appear in person to present emergency applications and oppositions. People may attend these hearings by CourtCall (a service that facilitates people appearing to speak at court proceedings over the phone). To do this, the people filing the emergency paperwork will be required to:
Attach their papers to a completed Judicial Council Form MC-005 (including payment information, if applicable). If a litigant previously has been granted a fee waiver, no fees will be required to submit via the Resource Account.
Transmit those papers to the appropriate Resource Account.
Ex parte papers must be submitted no later than the filing deadlines set forth in LASC Local Rule 5.3. Rules concerning notice remain the same. Parties are encouraged to electronically transmit their ex parte papers to the other parties and to state in their papers that they did so.
Include in the email subject line the case number and case name when submitting documents for filing to the Resource Accounts. Parties will receive notice of the Court's order on the ex parte application, within one court day of the Court's ruling, from the same Resource Account. The Court may require the parties to send the order electronically to all other parties and file a proof of service.
Click here for the Official Notice from the Court and General Order:
https://files.constantcontact.com/c4d71808701/0ec5d25e-2852-4d7b-b9eb-517223d91f0d.pdf
DISTRICT RESOURCE ACCOUNTS
Antelope Valley Courthouse
ATP-ExParte@lacourt.org
Chatsworth Courthouse
CHA-ExParte@lacourt.org
Compton Courthouse
COM-ExParte@lacourt.org
Long Beach Courthouse
LBC-ExParte@lacourt.org
Pasadena Courthouse
PAS-ExParte@lacourt.org
Pomona Courthouse
POM-ExParte@lacourt.org
Santa Monica Courthouse
SAM-ExParte@lacourt.org
Stanley Mosk
SMC-ExParte@lacourt.org
Torrance
TOR-ExParte@lacourt.org
Van Nuys – East
VNE-ExParte@lacourt.org
Whittier
WHI-ExParte@lacourt.org