New California Rules on Calculating Spousal Support, Division of Interests, Connected to Domestic Violence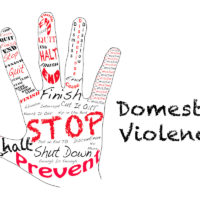 California recently passed a series of amendments to the Family Code that went into effect at the beginning of 2019. A common thread running through many of the amendments is a broadening of the definition of "domestic violence" and a strengthening of the effect that incidents of domestic violence have on the division of assets in a divorce and the calculation of spousal support. Read on for details about several of the amended rules California judges will employ in divorce proceedings, and reach out to our experienced Claremont family law attorneys with any questions about spousal support and property division in Los Angeles or the San Gabriel Valley.
Amendments to receipt of spousal support, retirement benefits, based on domestic violence convictions
Senate Bill 1129 amends sections 4324.5 and 4325 of the Family Code by expanding the use of domestic violence convictions to determine spousal support awards. California law already prohibits a person convicted of sexual domestic violence from receiving an award of spousal support from the injured spouse, and for non-sexual domestic violence creates a rebuttable presumption against spousal support for the abuser.
The new rule expands the de facto ban on receiving spousal support to all domestic violence felonies, even if not sexual in nature, while keeping the "rebuttable presumption" evidentiary rule for domestic violence misdemeanors. The amended section makes more specific the type of evidence the court may rely on in evaluating whether a domestic violence conviction applies. Additionally, the new rule specifies that if a victim of domestic violence has a retirement pension or other benefits, the court may award 100% of the community property interest in those retirement benefits to the injured spouse. This would prevent a convicted abuser from receiving any of their injured spouse's retirement benefits after the divorce.
Amendments to types of domestic violence evidence considered in support awards
Assembly Bill 929 amends section 4320 of the California Family Code. Section 4320 deals with the factors a court should consider in determining the amount of spousal support. Following AB 929, the section now contains a broader range of domestic violence-related evidence that a court may factor into determining an award, including the existence of a protective order and pleas of "nolo contendere" (no contest) to charges of domestic violence.
California domestic relations laws are constantly changing and affecting relations between current and former spouses and romantic partners. If you are looking for help with a current or potential future California divorce, contact the experienced Claremont family law attorneys at Blasser Law at 877-927-2181.