Residency Requirements for Divorce in CA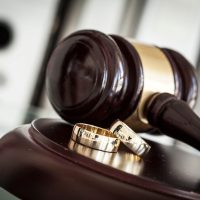 California is a no-fault divorce state. You can file for divorce without alleging any wrongdoing on the part of your spouse; in fact, California no longer even allows parties to allege fault as grounds for divorce. There are, nevertheless, certain legal requirements for obtaining a divorce in California. Among other legal prerequisites, you must satisfy the residency requirements in order to file for divorce in the state. Keep reading to learn about the residency requirement for divorce in California. If you have questions about a pending divorce or another family law matter in Southern California, call a seasoned Claremont family law attorney at Blasser Law.
The Basics of California Residency
Every state protects its jurisdiction over legal matters. To file for divorce in California, you'll need to demonstrate that the state, and your chosen court, have jurisdiction over your divorce case. If the court has jurisdiction, you can benefit from California's divorce laws.
In order to establish jurisdiction, you'll need to prove that either you or your spouse are California residents. If neither you nor your spouse are California residents, then the court is likely to dismiss your case.
California Residency Rules for Divorce
To file for divorce, you must establish that either you or your spouse has been a resident in the state of California for at least six months, as well as a resident in the county where the divorce is to be filed for at least three months. It's not necessary for both spouses to satisfy the residency requirements; it's sufficient if one spouse qualifies. Special rules apply for legal separations, same-sex couples, and domestic partners.
What if We Do Not Meet the Residency Requirements?
It's possible that you and your spouse fall into a gray area where you do not yet meet California's residency requirements, but you also cannot file for divorce in a different state. If you do not meet California's residency requirements for divorce, you can still take steps to protect yourself while moving toward dissolving your marriage.
You can, for example, file for a legal separation until you or your spouse meets the requirements, and then seek to amend the petition and ask for a full divorce. Also, you might still be eligible to divorce in a different state, wherever you or your spouse lived before moving to California. At the least, you can begin educating yourself about the divorce process and gathering documents that will be useful for your divorce.
Talk to your California divorce attorney about your situation and discuss your options. If you anticipate a divorce in the near future, the sooner you start taking action, the better.
Call a dedicated California family law attorney at Blasser Law for assistance with a pending divorce or other family law matters including child custody, property division, child support, or alimony. The seasoned Claremont divorce legal team at Blasser Law is ready to assist clients with any family law concerns in the San Gabriel Valley or Los Angeles County. Contact our family law office at 877-927-2181.