Tips on Finding the Right Attorney for Your Divorce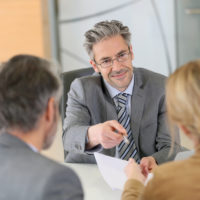 Choosing the right attorney for your lawsuit is important, no matter what the subject of the case. Making the right choice is rarely as important as when selecting a divorce attorney or lawyer to help you through a dispute over child custody. Not all family law attorneys are created equal, and it's important to learn more about a potential attorney before signing a retainer agreement. Learn more about what to ask a potential divorce lawyer below, and contact a skilled San Gabriel Valley family law attorney for a free consultation on your case.
Read the following tips on finding the right attorney for your divorce:
Find out if a potential attorney can provide the type of representation you want: Divorces can come in many shapes and sizes. Some spouses want as amicable and speedy a resolution as possible, while some are prepared to fight in court for months or years to achieve the result they want. After spending time thinking about the type of divorce you want or expect to have, ask your attorney about their approach. Find out how they feel about mediation or out-of-court settlement if you wish to make your split as amicable as possible, or whether they have extensive trial experience if you believe your divorce won't resolve without a trial.
Ask up front about costs and time involved: Find out in advance how a potential attorney charges their clients for a divorce, and how much you can expect to pay based on the facts of your case. Learn whether there are things you could do to reduce those costs. Many people going through a split are shocked by the amount of time involved; find out beforehand how long an attorney would expect your specific case to take.
Get to know the attorney with whom you'll be working: Even if your case resolves relatively quickly, you'll be spending months working with your divorce lawyer. You should feel comfortable sharing intimate details about your finances and marriage with that person. Having a face-to-face conversation with the lawyer who would be handling your case (and not a senior attorney who will hand off your case to a different associate) will help you get a sense of whether you would have a successful relationship with that person. You should also ask about how your attorney provides updates on cases, and how you can contact them with questions you may have about your case.
If you're considering filing for divorce in Southern California, get help from a family law attorney you can trust by contacting the dedicated and effective Claremont family law attorneys at Blasser Law for a consultation, at 877-927-2181.