How to Win Your Child Custody Case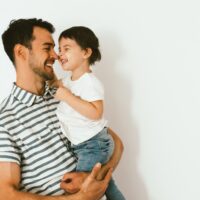 Child custody is often one of the most difficult, hotly contested, and emotionally charged parts of the divorce process. If you and your spouse or co-parent cannot agree on custody, the final determination will be left to the judgment of the California family court. The court's sole concern will be the best interests of the children, which will be measured based on a series of factors. Continue reading for several tips on how to present the most compelling case for custody, and contact a seasoned Claremont child custody lawyer for help.
Keep your home clean and safe
It may go without saying, but one of the biggest factors in custody is determining which home or homes are fit and appropriate for raising a child. If you have to move out of the marital home, make sure your new premises are large enough to accommodate kids – they need their own room. Keep your home clean, fit, and well-kempt. Additionally, avoid any dangerous elements that might be in your life; if you know any people addicted to drugs or involved with criminal activity, for example, continuing to associate with them can harm your custody case.
Avoid disparaging your ex
Emotions run hot in most divorces. Many people feel compelled to speak ill of their spouse, either on social media posts or even to their children. It is important to resist these temptations. Passive-aggressive Facebook posts, sending negative texts or emails to your spouse's family, shouting at them in public, or otherwise trying to spread negative information is likely to earn you the ire of your family court judge. Moreover, courts strongly frown upon trashing your co-parent to their children, seeing it as harmful to the children's emotional health. Remaining as courteous and neutral as possible during the proceedings is by far the best course of action.
Spend as much time as possible with your kids, and be dependable
If you end up leaving the marital home during the divorce proceeding, it may be harder to see your children on a day-to-day basis. You may also be leaning more on family and friends to avoid contact with your ex and to prop you up during this time. However, if a court finds that you have not been taking advantage of your parenting time, visitation, or shared custody, the court may decide that your relationship with your children is not strong or positive enough to warrant the level of custody you desire.
Keep detailed notes
You are building a case to show that you are a responsible parent. Take notes on the time you spend with your kids, how much time each parent has physical custody, and what activities you do with your kids. Make note of every time you pay child support to demonstrate that you are keeping up with your obligations.
Prepare your case, listen to your lawyer, be honest
Your attorney is your advocate throughout your divorce. They have experience in these matters, and they know what evidence to collect and behaviors to avoid in strengthening your case. Tell your attorney everything, good and bad, so that they are ready for anything that might come up in court. Work with your attorney to collect evidence, build a witness list, and prepare your case. Additionally, do not lie, either to your attorney or the court. If you try to fabricate bad behavior by your ex, you will only harm your case in the long run, when the truth comes out.
Call a seasoned and effective divorce lawyer for help with a child custody matter in the San Gabriel Valley by contacting the Claremont offices of Blasser Law at 877-927-2181.