What is a Pro Se Divorce?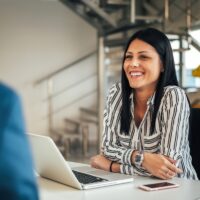 People facing the prospect of divorce have a lot to consider, and one of the main sources of concern is the cost. Divorces cost money, and it's important to consider how to keep those costs low. Many people are aware that they can file for divorce "pro se" but are not sure exactly how that works or what a pro se divorce entails. Continue reading to learn about how a pro se divorce works in California, and call an experienced Claremont divorce attorney for help with a family law matter in Southern California.
What Does Pro Se Mean?
"Pro se" is the technical name for people who are representing themselves in a legal matter. The term comes from a Latin phrase meaning "for oneself." Technically, in most situations, parties can choose to represent themselves in court. In California, many people refer to pro se divorce as a "do-it-yourself" or DIY divorce.
In most cases, there is no legal requirement to hire an attorney. You are legally allowed to represent yourself. In practice, there are very good reasons to have a lawyer on your side. If the opposing party (your spouse) has an attorney on their side, you certainly need one in your corner. If your divorce is uncontested, however, and you and your spouse agree on all matters, then you might consider whether to proceed pro se.
Advantages to a Pro Se Divorce
The biggest advantage to a pro se divorce is cost. If you hire a lawyer, you will need to compensate them for their time. Whether your divorce is resolved through mediation, settlement negotiations, or in court, you will likely need to pay your attorney several hundred dollars an hour for their services. Filing pro se means you will avoid these costs and keep the overall bill of your divorce low.
Some people find that the absence of lawyers can ease tensions between spouses and keep an uncontested matter uncontested. If the two sides can communicate rationally and fairly, directly with one another, and are able to agree on all matters, then a lawyer might not be necessary. Filing pro se can also save some time because you are operating at your own speed, instead of sending documents to your respective attorneys to review, generate, and then file on your behalf.
Filing for divorce pro se makes the most sense if the parties have no shared children and little to no shared assets to divide. In such a situation, the parties mainly need the court order declaring them divorced, and pursuing that order pro se can be a viable option.
Disadvantages to a Pro Se Divorce?
The primary disadvantage to filing for divorce pro se is that divorces can very easily get complicated and contentious, even if the parties originally planned to file an uncontested divorce. You may find that there are assets over which you disagree (the house, the car, etc.), or that you had different expectations concerning child custody and spousal support. Where child custody and parenting time are at issue, it's especially difficult to come to a complete agreement without involving legal advocates.
Moreover, even if the divorce will be uncontested, parties that have more assets than a couple of bank accounts to deal with will likely need legal representation. There will be negotiations, and matters can easily become complex where different types of assets and competing desires factor into the picture. If you choose to represent yourself and your spouse has a lawyer, know that your spouse's lawyer cannot and will not help you; you are on your own, up against someone with years of experience operating in the legal system.
If you already know that an uncontested divorce is off the table, meaning you will wind up in mediation or court, you absolutely need a lawyer on your side. Attorneys get paid because their services are necessary, whether that involves navigating the labyrinthian and technical rules of court or advocating for your interests at the settlement table. You will have a much stronger case pursuing your desired split of assets, parental rights, spousal and child support, and other matters with an attorney on your team.
Reach out to a seasoned California family law attorney at Blasser Law for help with divorce, alimony, annulment, custody disputes, child support, or any other California family law matter. The zealous and trial-ready Claremont divorce legal team at Blasser Law is ready to assist clients with any family law concerns in the San Gabriel Valley or Los Angeles County. Contact our family law office at 877-927-2181.