What Is a Summary Dissolution and How Do I Qualify?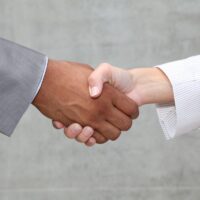 For many, a divorce can be a difficult period and process to navigate. While many couples may decide that a divorce is the best way to move forward, they have different choices in how they go about it.
For some couples, opting for a summary dissolution is a better way to go. Let's take a look at what a summary dissolution is, how it compares to traditional divorce, and whether or not you qualify for one.
Divorce vs Summary Dissolution
A summary dissolution is a divorce procedure that allows a couple to terminate their marriage without the lengthy process, paperwork and fees involved in a regular divorce.
A summary dissolution is a much more streamlined process and is settled typically within six months after the initial paperwork is filed. Divorces, especially ones that involve property, assets, debts, and children, can be lengthy, drawn-out, and emotionally and financially draining. While a summary disillusion won't completely eliminate these burdens, it does make it easier and less cumbersome to get divorced.
Who Qualifies for a Summary of Disillusion?
To move forward with a summary dissolution, a couple needs to first qualify for one. There are strict eligibility requirements in place and in order to finalize the divorce, each of these requirements must be satisfied. In the state of California, the requirements are as follows:
Applicants must have lived in California for at least six months. Additionally, applicants must have lived in the county in which they are going to file for at least three months.
Both parties must agree to move forward with a summary dissolution.
Both parties must agree that the separation is taking place because of irreconcilable differences.
The couple must not have any children under the age of 18 and must not plan to have any children as the summary dissolution plays out.
The marriage must have lasted five years or less.
Neither party owns any real estate or has a lease that offers the option to purchase.
The community property that exists must not exceed $40,000. This includes community assets and debts with the exception of cars.
Neither party has separate property that is greater than $40,000.
Neither party has accumulated more than $6,000 in debt since the start of the marriage.
Both parties agree that they will not seek out spousal support (alimony).
California provides a booklet regarding the process involved in a summary dissolution. Both parties must read and sign off on having read the booklet.
How to File a Summary Dissolution
Filing a summary dissolution is very straightforward. To move forward with a divorce through this avenue, both parties must file a form known as a Joint Petition for Summary Dissolution. A Property Settlement Agreement must be filed alongside this form.
Both parties must also put together and file a Judgment of Dissolution and Notice of Entry of Judgment. Doing so will officially dissolve the marriage. Altogether, the process should take no longer than six months from the day the original paperwork is filed.
Much like a divorce, there are fees associated with a summary dissolution. However, these fees are very minimal when compared to the fees associated with a traditional divorce.
Seeking Out Legal Guidance
For many couples, moving forward with a summary dissolution is the best course of action. There are strict guidelines, however, that need to be met in order to qualify. To get more information about whether a summary dissolution is the best course of action for your circumstances, reach out to a family law attorney today. At Blasser Law, our team will answer all your questions and concerns about your case and the laws that may apply to it.